EARN A FREE CDL
Through Our Employer Sponsored Training (EST) Program
---
Eagle offers private training through our company to help individuals get their Class A CDL

Training students with the intentions of having them become Over The Road drivers for Eagle

No cost training, in exchange students are signing a 1 year employment pledge

No deductions or change in pay upon hiring on with company

OTR 2 -3 weeks at a time before Home Time


Training is provided at NO COST, students are not paid for their time in the class

Pay beings when you start Over The Road - $550 a week as a student driver (4-5 weeks Over The Road with mentor) and then $.36 a mile as a Qualified Driver Training
2 weeks of training done at the Eagle terminals – covers pretrip, backing maneuvers and driving.

After 2 weeks of training you complete your actual CDL test and this is when we would officially hire you on and your time Over The Road begins.

Prior to starting class you must obtain your CDL permit through the MVD (written test, 3 sections general knowledge, air break and combination vehicles)– we will provide study materials

Classes start every 2-3 weeks
---
Eagle's Free CDL Training Program
---
Your approval is subject to:
• Successful completion of employment application
• Further Background investigation
• Ability to pass a DOT physical and drug screen
• Must be at least 21 years old
---
Call our recruiting department for additional information And apply!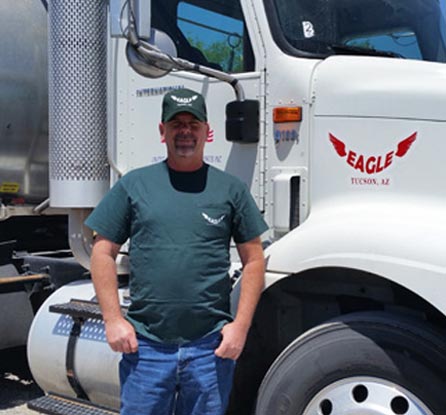 By Joining the
Eagle Family
you can enjoy a truly driver friendly atmosphere, with steady miles, competitive pay, and low health care costs
!
Join The Eagle Family Today!
Copyright © 2018 HAWK Transportation.